Do you miss a popular destination? The UAE is always willing to welcome with open arms. To know its best hotspots and amazing sites, scroll up now!
Tourism in the United Arab Emirates is an important industry for the country. Since it is well-organized on a global platform, it offers maximum modern amenities to tourists. It provides a high living standard and great scope of learning.
Tourism in the United Arab Emirates has skyrocketed in the past few years. Tourists from all over the world visit different emirates and enjoy the real beauty. Each emirate has something special which makes people visit time and again. The country presents a wide range of options to travellers. They can spend a lavish vacation at the beaches, visit the tallest buildings in the world, see natural deserts, etc. Among all Arab countries, UAE is a major tourist destination.
Dubai- A place of skyscrapers and amusement parks
An unforgettable destination for all ages!
Dubai is considered to be the heart and soul of the UAE. It has the two most famous and tallest buildings in the world - Bhuj Khalifa and Burj Al Arab. When it comes to nightlife, this city makes you feel one with enjoyment. The richness of this country lies in its unique architectural development and local Arab culture. Owing to this very reason, it has achieved greater success in attracting tourists.
The other attractions for the tourists visiting Dubai are Dubai Aquarium and Under Water Zoo, Dubai Miracle Garden, Flower Garden, and IMG Worlds of Adventure. One can have a tour along beaches, deserts, water pools, etc.
Dubai is a fun-loving city for children. Parents must not forget to visit the below-cited places with them:
Dubai Aquarium and Underwater Zoo - Indoor aquarium and a 270-degree tunnel
Wonderland and Splashland - Amusement parks with rides and water slides
KidZania - The perfect combination of learning and entertainment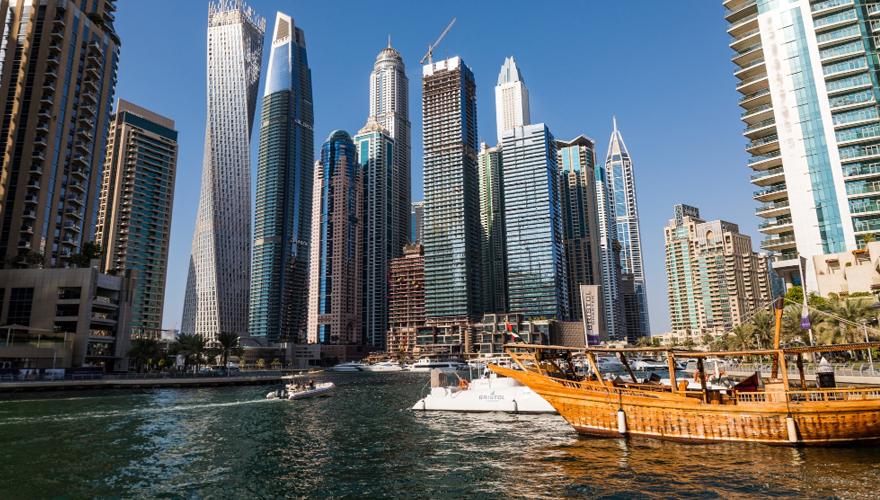 Abu Dhabi- A city of beaches, deserts, islands, and wildlife
Are you going to explore the capital of UAE? Must visit the places we are suggesting you!
Abu Dhabi is one of the best tourist places in the UAE. This emirate is known for its various beaches and hosts Formula One Race at the Yas Marina Circuit. It has amazing nightlife and beautiful landscapes. The best part about this city is that it has minimum restrictions and therefore, tourists enjoy it to the fullest. Those who are fond of seeing deserts, wildlife, and islands must not forget to step on this land.
The places worth seeing in Abu Dhabi include Louvre, Sheikh Zayed, Grand Mosque, Ferrari World, Yas Island, Observation Deck, Yas Mall, Heritage Village, Warner Bros World, etc.
Saadiyat Island is honoured for its cultural values. Some of the renowned museums such as Sheikh Zayed National Museum, Louvre, and Guggenheim are a part of it. The pristine Emirates Palace is one of the most attractive hotels and you must experience world-class artistic workmanship.
Children would love to visit Whiz Kidz where they can indulge in various activities such as arithmetic training, calligraphy, drawing, painting, etc. It is located on Defence Road, Al Markaziyah. They can also visit Fun Zone at Al Mariah Mall, Hili Fun City at Al Ain, Wanasa Land at Al Wahda Mall, etc.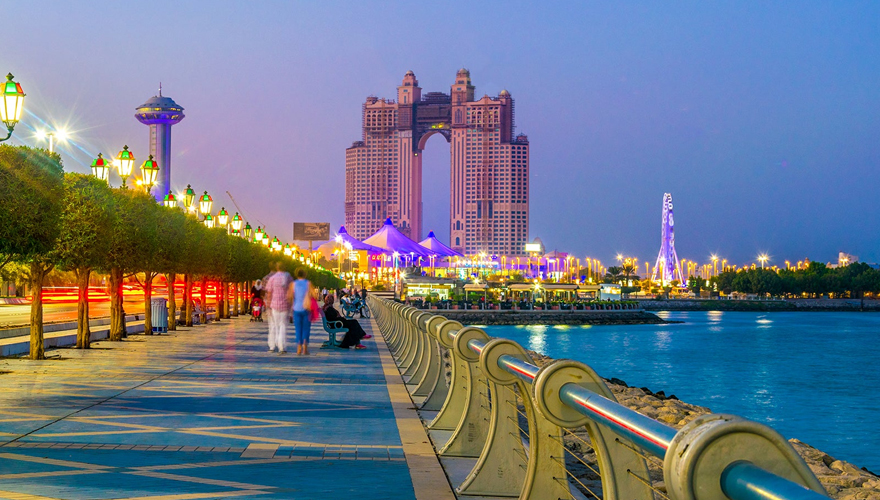 Sharjah- A state of rich Arabian culture
The Capital of Arab Culture
Sharjah is well-recognised for its various architectural designs and rich culture. The outlook of the city signifies traditions on a wider scale. It has both historical as well as modern sites for tourists to visit. Some of its iconic landmarks are Al Noor Mosque, Heart of Sharjah, Al Mamzar Beach Park, Sharjah Art Museum, Souk Al Markazi, Sharjah Heritage Area, etc.
Do you really want to spend leisure time near the breathtaking fountain and light show?
Visit the Al Majaz waterfront. It is an ideal place for a family as it covers a variety of things from minigolf to mini splash park to restaurants and cafes. Sharjah biennial, the iconic art exhibition, is hosted by Sharjah.
Islamic culture is one of the fascinating things and you can also embark on the journey of exploration of the Islamic world by visiting the Sharjah Museum of Islamic Civilization.
Looking to get an overlook of the emirate?
Yes, for sure! We recommend you to take a ride to the Eye of the Emirates.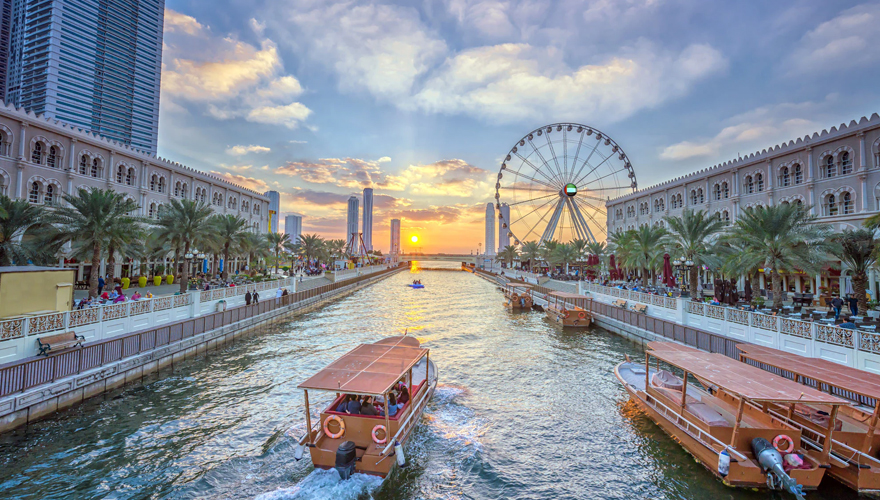 Ajman- A pearly visit
Being the smallest emirate of UAE, Ajman is truly synonymous with its prime trade- pearl diving. You can opt for beach relaxation and beach activities. Ajman has excellent shopping centres to attract tourists. Beaches of Ajman are the cleanest of the lot in UAE. Along with that, Ajman Fort, Mowaihat Archeological site, Ajman Museum, Etisalat Tower, Dhow Building Yard of Ajman and Sheikh Zayed Mosque are some of the halts which would attract you to the slow-paced emirate. But your visit is incomplete without pearl diving sessions.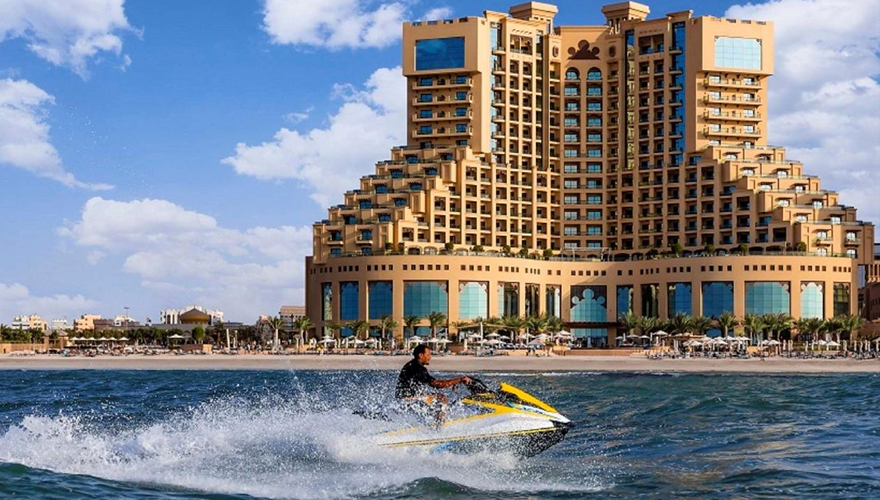 Umm Al-Quwain- A place of islands and forts
A thinly populated city that has numerous attractions for tourists. It is the second smallest and most ancient emirate of the UAE and gives a perfect look at the century-old civilization. The place is very peaceful and serene where fishing remains a trending subject amongst the locals with dhows all around the beach.
Even if you are in Ajman, do visit Umm Al Quwain since the distance between the two states is a very short drive. The notable landmarks are Umm Al Quwain Marine Beach, Umm Al Quwain Fort, Dreamland Aqua Park, and Umm Al Quwain Aero Club.
Many options at one place, Where?
Umm Al Quwain Marine Beach covers windsurfing, waterskiing, sailing and horse-riding. The estate is blessed with islands such as Al Sinniya, Jazirat Al Ghalla, Al Sow, etc. To have fun with kids or friends, Dreamland Aqua Park is a sailing option for you where you can stay in Cabana, get exciting rides, relax on camping chairs, and make your journey a memorable one.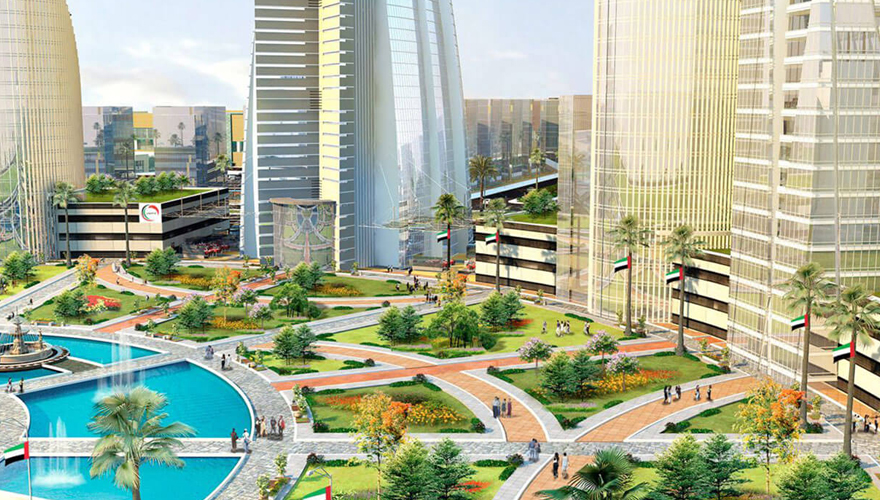 Ras Al-Khaimah- The journey of Mountains
An exciting destination is always memorable!
Ras Al Khaimah has been widely acclaimed for its natural landscape, hotels, beaches, golf courses, etc. Desert and mountains give a perfect space for safari. You can also opt for falconry, horse riding, camel riding, etc.
Al-Hajar Mountains along with Jebel Jais, the highest mountain of UAE, presents a wonderful view of craggy cliffs down to the coastal area. It is a bewitching site for photography, especially when the peaks look crimson with the rays of the setting Sun. It also has the world's longest zipline starting from Jebel Jais Mountain which excites the tourists to enjoy the journey with the speed of 150 Km/hr. In addition to this, there are other majestic places such as National Museum, Shimal, Al Hamara Mall, Hajar Mountains, etc.
National Museum would be the residence of the ruling family. It is the home of archaeological and ethnological artefacts. Dhayah Fort is located around 15 kilometres away from the city and provides an authentic historical experience. Such places will help you know about the ancient significance of Ras Al Khaimah.
Fujairah- The jewel of the Middle East
Fujairah has the Al-Hajar Mountains connecting with Ras Al Khaimah and this attracts tourists around the world. This emirate has many magnificent hotspots such as Fujairah Fort, Bitmah Fort, Masafi, Al-Hayl Castle, etc. Snoopy Island and Dibba are the best centres for marine life explorers.
What makes us think about when the weekend dawns or nears?
It is the market! Do visit Friday market as its splendour teems up with vendors and buyers along the roadside from Dubai to Fujairah can not be put into words.
The two main sites which touch the very heart of a tourist are Wadi Al Wurayah waterfalls and Ain Al Madhab Gardens. The oldest mosque, Al Bidya Mosque, is also situated in Fujairah. The other attractions are beaches and beach-side resorts covering Le Méridien Al Aqah, Fujairah Rotana, etc.
In comparison to other emirates, Fujairah is cooler. It is famous for swimming, sailing, fishing, etc.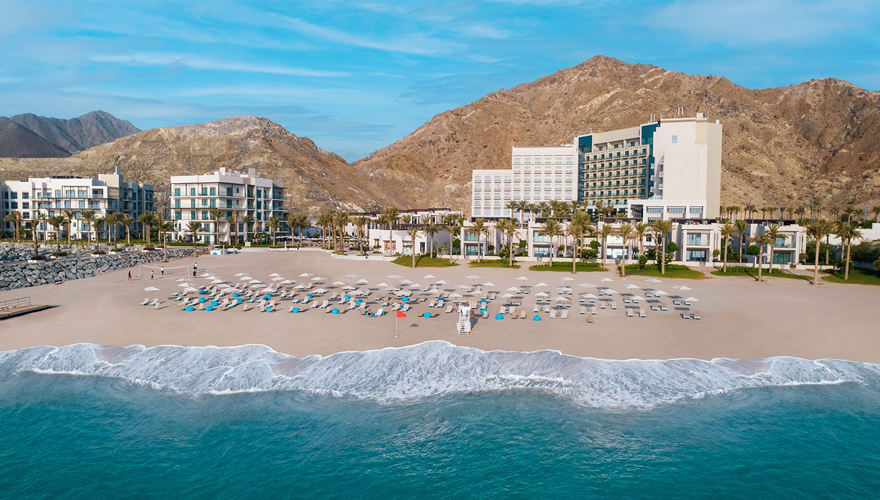 UAE Tourism is the most searched and visited destination in the world.